EXCLUSIVE WEBINAR for FREESTOCKCHARTS.COM AND TC2000 USERS
The Evolution of Technical Analysis & Trade Management
Join us on Saturday, November 28th 2015, 10 am – 12 pm PT for a live training webinar for Freestockcharts.com and TC2000 users featuring Martha Stokes CMT and Howard Johnson.
Get ready to learn new ways of optimizing your trading profits from these market experts: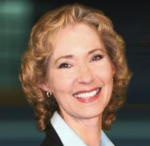 Martha Stokes CMT on "The Evolution of Technical Analysis"
Join Martha Stokes, CMT and CEO of TechniTrader, to learn about Relational Analysis and how this new form of technical analysis offers far superior interpretation of charts and indicators. Learn how to apply Relational Analysis to your trading style, strategies, and systems to make technical analysis faster, easier, and more reliable.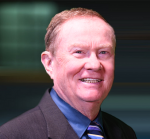 Howard Johnson on TechniTrader's New Trade Management Planner
The Trade Management Planner gives you more control over your trading: set realistic goals in precise numbers that show you exactly what you need to do to reach your projected ROI. Get a front-row seat to learn about this essential trading tool from its creator, Howard Johnson, co-founder of TechniTrader.
Posted
on November 22, 2015
by
Adrienne
|
Post a Comment
Presenters Martha Stokes CMT and CEO & Howard Johnson COO of TechniTrader
San Diego, CA. on October 24, 2015 9am-Noon PT
Irvine, CA. on October 25, 2015 9am-Noon PT
More information and link to register HERE
One of the most dynamic team speakers on the circuit are coming to the MetaStock Summit Seminars, in California for 2 days on October 24th in San Diego and October 25th in Irvine.

Come join Martha Stokes CMT and Howard Johnson as they teach technical traders the 90% of critical training that isn't taught on the internet.

Martha Stokes CMT will show you how to use the new Relational Analysis™ techniques for faster analysis and higher profit trades. Learn how to find the Dark Pools whose giant lot buying and selling, create the momentum and velocity runs that offer excellent profits with lowest risk. Discover how using new indicators will improve your trade analysis quickly. Martha's training sessions are so packed with exceptional education that traders say it is like being hit with a firehose of information. You won't want to miss this opportunity to learn from what many call "the best educator in the business."

Howard Johnson will show you the new TechniTrader Trade Management Planner. A totally new trading tool designed to help you determine your income goals, and achieve those goals. This tool that can tell you how many shares to trade, the price range of stocks you should use, how many trades you need to do each day, week, or month to meet your personal monthly goals and much more! Howard's trading tools are a must have for Technical Traders who want to streamline the trade management process and stay on target to reach their goals, spend less time working with more time enjoying the profits from trading.

Come to the MetaStock Summit Seminars in San Diego and Irvine! There will be door prizes of values up to $200.00! You must be in attendance to win. Join us for a Saturday or Sunday of intensive training with prizes for attending.
Posted
on October 15, 2015
by
Nicole
|
Post a Comment
Join Martha Stokes CMT in a StockCharts.com Saturday Webinar
October 10, 2015 at 10-11:30am PDT
Martha Stokes CMT provides an inside look at the Stock Market Professionals who have the most influence. See many stock chart examples of how the Giant Institutions use Alternative Trading Systems ATS off the exchanges to hide their giant lot orders in what is called "Dark Pools."
Their special orders do not disturb price much, so certain Indicators are needed in order to find them. See what happens when news leaks out about their buying, and High Frequency Traders learn of their interest in a stock.
StockCharts President Chip Anderson is the host of this event. Sign up HERE

Posted
on October 8, 2015
by
Adrienne
|
Post a Comment
Congratulations, Howard and Martha.

The webinar was excellent and beautifully delivered in outline form that continually whetted ones appetite to learn more about your New Trade Management Planner.
In other words, you delivered a plan to whittle down thousands of stocks to a chosen few with the help of the Trade Management Planner. It all made sense but was almost unbelievable to me. The task of programming the various steps you wanted to take successfully had to be done by a very intelligent, patient programmer with a "can do" work ethic, and a roomful of experience.
Again, congratulations and thank you.
Regards,
Bill S.
Posted
on October 5, 2015
by
Adrienne
|
Post a Comment